To plan your GellyBall event in North Carolina, consider…
Type of Event
What type of event are you planning?
GellyBall is an excellent attraction for street festivals, area fairs, fundraisers, church and school events, appreciation days and more.
Attendance
What is the expected attendance?
How many people are you expecting and what is the average demographics? GellyBall a great atttraction for ages 5 and up.
Space & Time
Where and how long?
How long is your event? Is it indoors or outdoors? How much space is available for play? We can work with 250 – 2500 sq ft!
While we cannot guarantee an available GellyBall Dealer or location for your party or event, we will do our best to find a provider for you.
Recent Large Events with GellyBall
4th of July street fair
With approximately 5000 people in attendance, we had over 600 GellyBall participants and most of them played multiple times.
Local, County and State Fairs
High School Event
We set up 3 unique GellyBall fields for a private high school and ran 60 players at a time for 2 hours!
Weekend Markets
Flea markets and farmers markets
Halloween
Zombie hunts and haunted trails run thousands of players through for Halloween.
Church Events
Youth groups and vacation Bible schools
GellyBall Large Event Request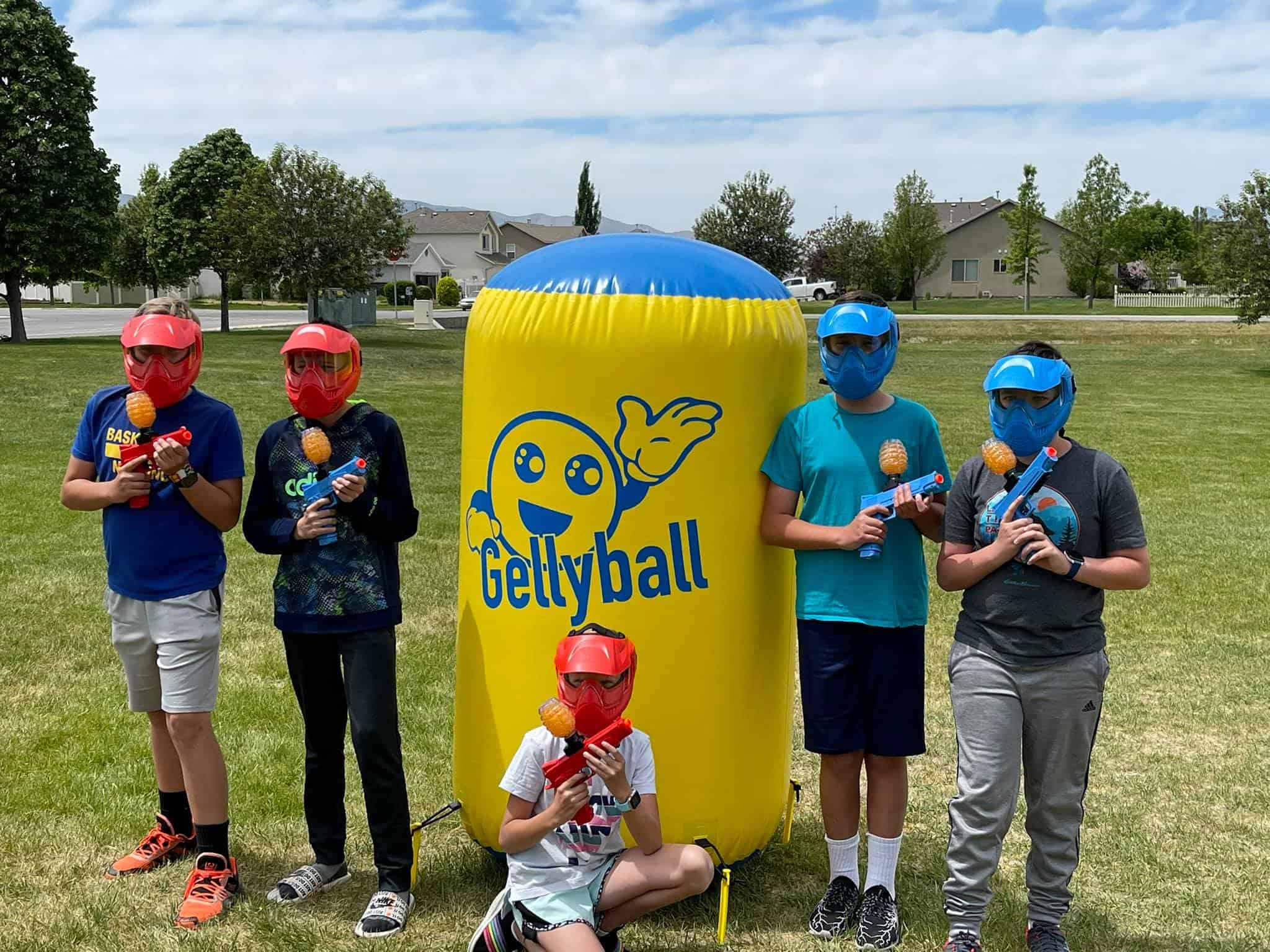 What is GellyBall?
GellyBall is the revolutionary, lower-impact, shooting game for all ages! Our commercial-grade, battery-powered blasters launch hydrated gel orbs at targets or other players in a variety of game scenarios.
GellyBall ammo is 90% water, biodegradable and non-toxic containing no paint or stain. With zero cleanup required outdoors and very little indoors, it is the perfect experience for nearly any event, location and age.