To book your GellyBall party in North Carolina…
Complete the Request Form
Let us know about your event, attendees, preferred date & time and location. 
Get Connected
We will connect you with a local operator to book your event.
Backup Plan
If your area does not have a GellyBall Dealer yet, we will work to bring GellyBall to your area.
Throw an awesome party!
Either way, we know you'll have an amazing experience bringing GellyBall to your next event.
While we cannot guarantee an available GellyBall Dealer or location for your party or event, we will do our best to find a provider for you.
GellyBall Party / Event Request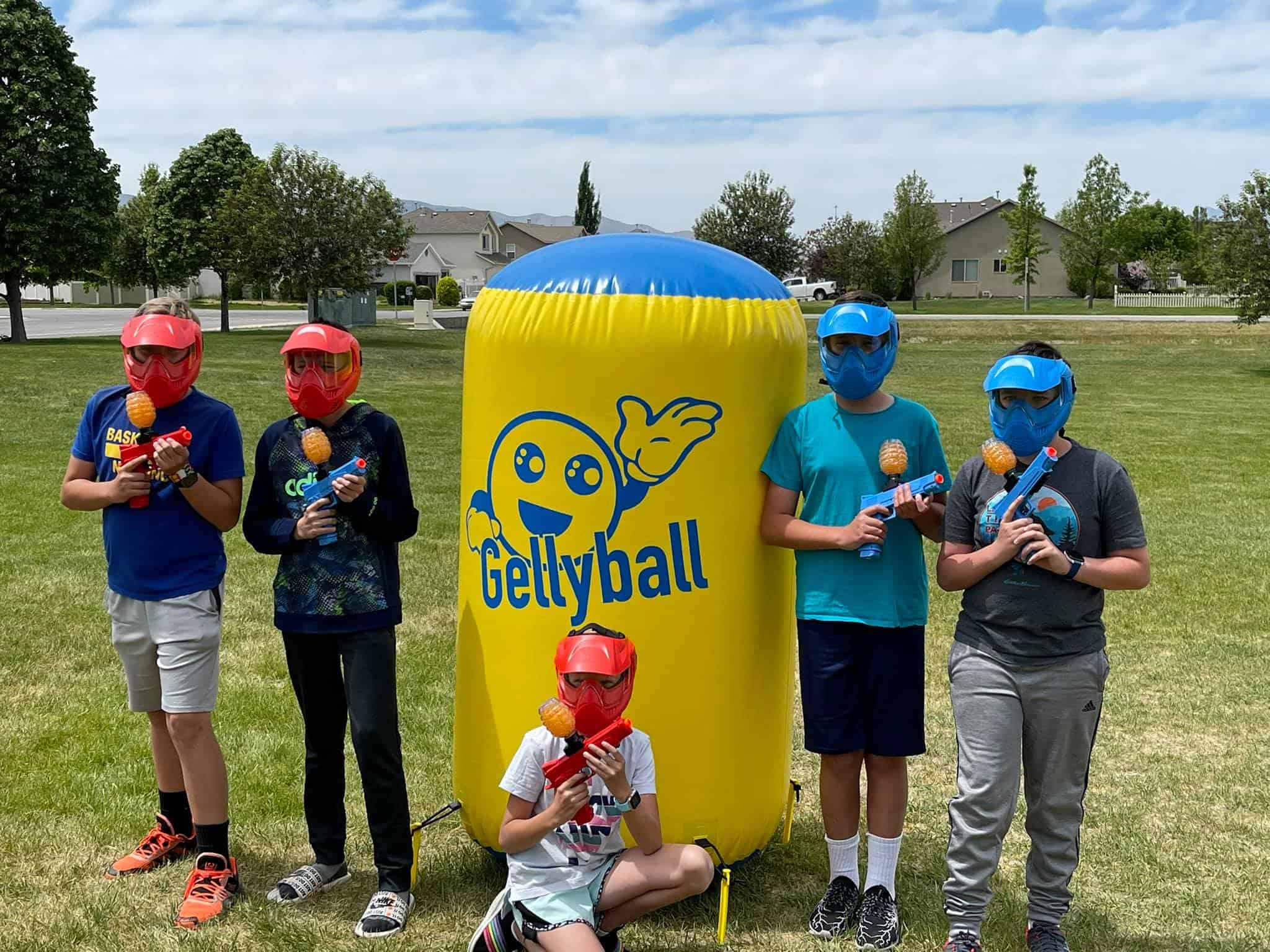 What is GellyBall?
GellyBall is the revolutionary, lower-impact, shooting game for all ages! Our commercial-grade, battery-powered blasters launch hydrated gel orbs at targets or other players in a variety of game scenarios.
GellyBall ammo is 90% water, biodegradable and non-toxic containing no paint or stain. With zero cleanup required outdoors and very little indoors, it is the perfect experience for nearly any event, location and age.